RISE was founded in 1987 and began serving Arizona in 1993, and our purpose has remained constant for 30 years.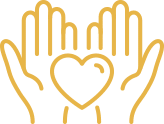 YOU CAN CHANGE A LIFE
Your Arizona Foster Care Tax Credit charitable donation will help ensure children succeed with the support of a caring adult. To make a charitable donation, please click on the Donate Now button below.

YOUR TAXES, YOUR CHOICE
The Arizona Foster Care Tax Credit allows you to reduce your tax bill dollar-for-dollar (up to $500 for a single person, $1000 for a couple) by the amount of your gift.
YOU CAN DO IT TODAY
It's fast, it's easy, and with the tax credit, it's free. Click here to find out more about how it works.
Adoption & Fostering Testmonial
FREQUENTLY ASKED QUESTIONS