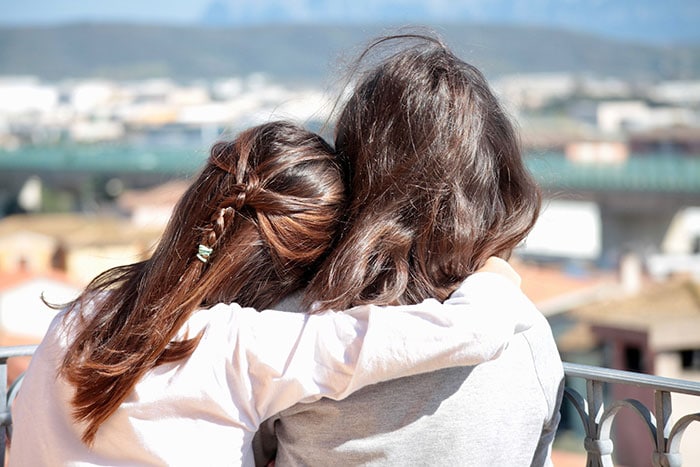 OUR FAMILY PRESERVATION DESIGN
The Family Preservation service at RISE works with biological parents who have an open case with the State and are in danger of losing their children to foster care. We serve alongside parents, helping them enhance their protective capacities in order to ensure each child has a loving and safe place to call home. Our goal is to preserve the family structure so the child never has to experience removal.
FURTHER INFORMATION
Family Connections is a multi-faceted, community-based, evidence-based practice model that works with families in their homes to help them meet the basic needs of their children, prevent child maltreatment, and/or eliminate danger.
Family Connections services are provided to families referred by DCS. Once RISE receives the referral, a Family Connections Consultant (FCC) works with the family to provide community resources and parent education services to help parents safely care for their children. Family strengths are used to make positive behavioral changes in family functioning and to ensure the safety of children. The FCC provides services to referred families including an intake; outreach and engagement; concrete/emergency services; comprehensive family assessment, including the use of standardized assessment instruments; outcome-driven service plans with UBSMART goals; change-focused interventions; evaluation of change; and service closure.
The Nurturing Parenting Program is a curriculum-based parenting skills education and coaching program to improve overall parenting skills in relation to: understanding children's development, expectations of children, parental empathy towards children's needs, non-violent discipline, parent-child family roles, children's power and independence, and more.
Nurturing Parenting services are provided to families referred from DCS.
WHAT'S IT LIKE TO
WORK WITH RISE? READ OUR SUCCESS STORIES!
CURRENT FAMILY
"We received our first placement, a 4 1/2 yr girl, who had a HUGE personality, determination, and spunk. I'd have to admit she was a handful, my home felt chaotic, and I wasn't sure if fostering was for us after all. My kids would constantly ask to "send her back", but we decided to add new rules and boundaries and to stick it out a while longer. I started seeing changes in all my children, more patience, more playing together, more happiness. We quickly grew to love this little girl as we visibly saw her overcome her own struggles and become more confident in her abilities to accomplish new things."
FORMER FAMILY
"I have worked as a receptionist for almost 15 years for RISE Services, Inc. It's certainly one of the longest jobs I've ever had. There is nothing greater than to work, experience, learn, and strive for good things. My heart feels full of gratitude. To be honest, for some with high functioning Autism, having a job is hard. Some people don't get to have the understanding which I've been able to have and also the support and help from many who have worked at RISE Services. It's been such a great thing in my life and has helped me to become who I am today. I love my bosses, coworkers, and those who work for RISE Services. Thank You!"
CURRENT FAMILY
"Considering everything, we have so much more joy with these kids in our family than we do turmoil, or sadness. The experience can sometimes pull at your heartstrings but ultimately we are just a normal family learning to live with one another, all with different stories that we are trying to figure out."